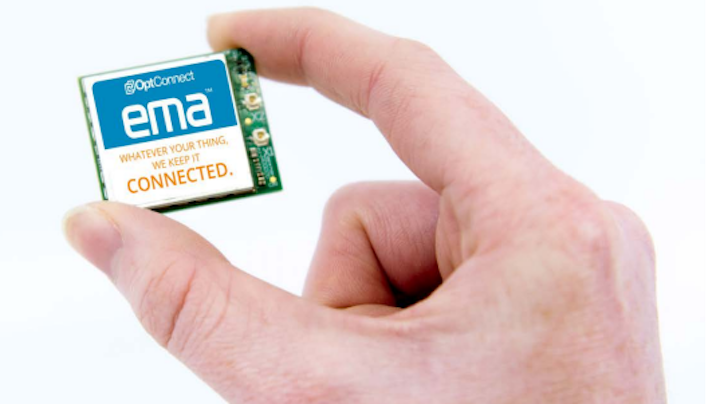 OptConnect
OptConnect ema™, OptConnect's combination of a smart embedded modem™ plus fully managed services, is a comprehensive solution that includes 24/7/365 carrier monitoring and help desk with one-call resolution and service-level agreements on response time, multicarrier support, device and device management analytics, hardware warranties, IoT professional services and a wealth of other capabilities that help companies move their IoT projects to market quickly and cost-effectively.
ema features:
• A compact design to easily fit on a host board design, but with powerful capabilities, including fully certified PTCRB and full carrier certification and dual-carrier SIM on board
• Device management application right out of the box for firmware-over-the-air updates, power management and carrier failover
• The highest levels of security, through AWS IoT Core
To learn more, visit www.OptConnect.com.
Request More Information
Fill out the form below to request more information about OptConnect ema™.
---