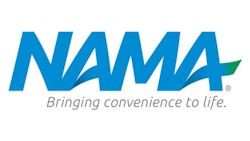 NAMA
NAMA has announced the opening of its nomination period for its 2020 Industry Awards:
·     2020 Industry Person of the Year
·     2020 Operator of the Year
·     2020 Allied Member of the Year
Submit your nominations of current NAMA members here. Nominations are due by close of business on Feb. 14.
For more information, contact Tori Eberlein at teberlein@namanow.org or 888.337.8363.